Model(s): NDL 2110, NDL 2120, NDL 2130, NDL 3130, NDL 4130, NDL 6120, NDL 6130
(1) NDL 010 to 050 have push to connect fittings on the inlet and outlet. All other models have NPT(F) threaded connections
(2) at inlet conditions of 100 psig and 100°F and a -40°F outlet pressure dew point. For all other conditions refer to the correction factors above
(3) recommended for all applications. Required when dryer is to be installed immediately downstream of an oil lubricated compressor. To order with a pre-filter add "-F" to the model number (i.e. NDL 120-F)
(4) per ISO 8573.1:2010 (E)
(5) NDL 010 to 050 are 232 psig MAWP as standard for USA; 101 psig MAWP for Canada. NDL 060 to 130 are 232 psig (MAWP) as standard; NDL 2110 to 6130 are 145 psig MAWP as standard. Higher pressures available. All pneumatically controlled dryers are 100 psig (MAWP)
➤Click Here for Pressure, Temp, & Dew Point Correction Factors Chart
---
System Performance
flexibility is built right in; We've designed the D3 with simplicity of service in mind. As standard, the columns are high density filled and include a built in 1 micron after filter for reliable downstream air quality. For even greater ease of service, pre-filled and pre-assembled desiccant / after filter cartridges are available as a time saving option.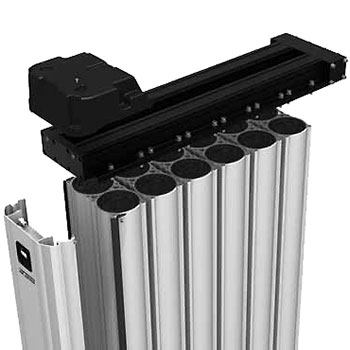 Reliable High Performance Valves
Inlet, exhaust and outlet air are controlled using coaxial flow valves integrated into the upper and lower manifolds. The valves provide unrestricted flow capacity and are designed for durability, ease of maintenance and long service life.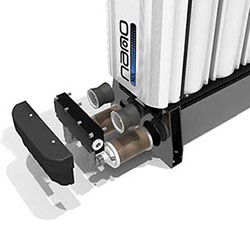 Energy Saving

Dew Point Control Option

• with this option, a dew point sensor is incorporated into the dryer providing the ultimate in energy savings

• the outlet dew point is constantly monitored allowing the cycle time to be adjusted depending on the actual moisture load saving valuable purge air

• easily field retrofit; includes dew point display

• the -ES option reduces valve actuation increasing service life and includes an

extended 5-year valve warranty
Floor or Wall Installation
• can be floor or wall mounted - simply by rotating the feet 90° (optional)